Watching Colin Kaepernick's 78 yard touchdown run against the Minnesota Vikings last Friday got me thinking. It seems that the San Francisco 49ers intelligently designed that play in order for LaMichael James to be in the backfield at the same time.
Whether you are looking at a pistol design or a zone-read, which was the case with Kaepernick, this could be the new package that teams with an excess of athleticism run.
Think about it for a second.
Kaepernick and James combined for over 9,000 rushing yards in college. For those of us who are not math savants, that equates to about five miles of running. Simply amazing. Defenses will not be able to hone in on the quarterback in this situation because James has the ability to break the long run on the outside should the ball be handed to him. They're not going to be able to hone in on the running back because the quarterback possesses the same capability.
In short, it confuses the hell out of the defense and can lead to a long gain. I am not talking about an entire offensive scheme catered to this. Rather, a play or two per game.
This isn't just limited to the 49ers, though they showed success with it in their preseason opener.
The Oakland Raiders could run the same type of "gadget play" with Terrelle Pryor and Taiwan Jones in the backfield. Just think about that for a second. Two players that run a sub 4.5 40-yard dash in the backfield at the same time. It remains to be seen if Oakland is going to attempt to try to run this play in their remaining preseason games.
Let's say the New York Jets sign former Florida running back Jeff Demps to a rookie free agent contract. The idea of Tim Tebow and the talented young running back in the same backfield running a zone read or pistol play would be cause for alarm for opposing teams.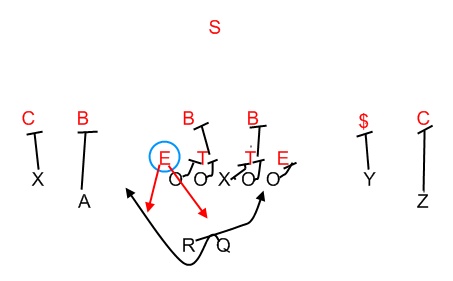 This story can be repeated over and over again with teams that have an athletic quarterback on the roster. Cam Newton, Robert Griffin III, Michael Vick, Brad Smith and even Aaron Rodgers would all have the capabilities to do it.
Move over wildcat, this could be the new gimmick of the modern National Football League. I for one am intrigued.