Under the new ownership of Jimmy Haslam, the Cleveland Browns have made wholesale moves since the regular season came to an end a few weeks back.
The last day of 2012 brought pink slips for both head coach Pat Shurmur and general manager Tom Heckert.
Haslam had the following to say after ousting both the GM and head coach…
We felt that these moves were in the best interests of the Cleveland Browns and our future
It isn't abnormal to have these types of changes once a new ownership group takes control. For Haslam, it was all about redefining an organization that has existed in mediocrity for a long time now.
Cleveland then went out and hired former Carolina Panthers offensive coordinator Rob Chudzinski to be its new head coach. While this hiring wasn't without turmoil, especially considering Chud's lack of success with Carolina in 2012, it does bring some new blood to the organization. At the very least, Cleveland went against bringing in a retread head coach. A young team with a new owner needs to have a relatively young head coach to lead the way on the field.
Norv Turner was just recently announced as the Browns offensive coordinator on Thursday. That is one great hire for the organization. While Turner leaves a lot to be desired as it relates to being a head coach, he is a great offensive coordinator in the NFL. His presence will help whoever is under center in 2013.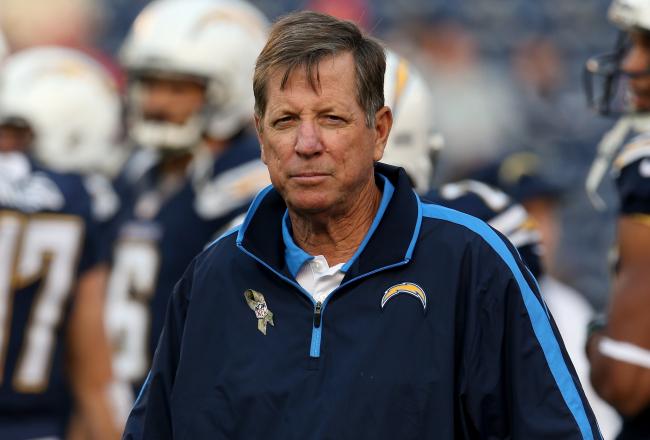 It isn't like the Browns are starting from ground zero. Instead, they have a solid nucleus upon which to build on both sides of the ball. Trent Richardson promises to be a Pro Bowl running back in the not so distant future. Meanwhile, rookie second-round pick (supplementary selection) Josh Gordon showed everyone why Cleveland made the then curious decision to exhaust a second-round pick in the 2013 NFL draft on him. Gordon tallied 805 yards on 50 receptions for a whopping 16.1 yards per reception. He will be a solid down field threat.
While Cleveland did finish 5-11, it lost five games by just one score and finished with a -4.4 average scoring differential. It's important to note how competitive this team was all season with a anemic head coach.
Defensively, the Browns were pretty darn good. Joe Haden, Phil Taylor and Jabaal Sheard make up a pretty decent trio to build with on that side of the ball. While Cleveland will have to add more talent in the future to compete with offenses in Cincinnati and Baltimore, this is a good start.
Which leads me to my original point.
Cleveland needs to go out there and trade for quarterback Alex Smith of the San Francisco 49ers. He had a solid working relationship with Norv Turner and would be an immediate upgrade over Brandon Weeden under center.
Smith, who has been one of the most consistently good quarterbacks since the start of 2011, is going to be the odd-man out in San Francisco following the emergence of Colin Kaepernick.
The following are Smith's stats over the course of his last 27 starts, postseason included:
63.8 completion percentage, 5,376 yards, 38 total touchdowns, 10 interceptions and a 96.7 quarterback rating. 
Those are better than average starting quarterback stats in the NFL. Equally as important, Smith was 20-6-1 during that span and threw one interception per 72.1 pass attempts. For comparison's sake, Weeden threw one interception per 30.4 attempts as a rookie in 2012.
And Smith is younger than the current Browns' starting quarterback.
Smith does need to have weapons on the offensive side of the ball and a solid offensive line to protect him. If he doesn't have those things, we could be looking at Smith reverting back to pre-2011 form.
Fortunately, Cleveland does possess a solid offensive line. Weeden was sacked just 28 times in 15 starts during the regular season. Mitchell Schwartz and Joe Thomas are an awesome tandem at the offensive tackle position, while Alex Mack has been nothing short of consistent at center throughout his career.
Richardson would also provide Smith with that Pro Bowl caliber running back that he became accustomed to in the form of Frank Gore in San Francisco.
Give him the deep threat that is Gordon, a decent slot receiver in Greg Little and add one of the top wide receivers in the draft (Keenan Allen?) and you are looking at a really good offense moving forward.
That said, Cleveland won't be getting Smith for free if it decides to actually court the veteran quarterback. San Francisco knows all too well that Smith's $10 million salary in 2013 is a bargain. It also knows that both the free agent and draft classes at the quarterback positions are mighty thin. In reality, the 49ers are working from a position of strength here.
It would probably cost Cleveland either a third-round pick or a combination of a fourth rounder and future considerations to nab Smith. On that note, San Francisco promises to have the most draft picks of any team in the NFL this upcoming April. It probably wouldn't be against taking picks in 2014 in order to send Smith to the right situation and receive decent value in return.
Look for this to be discussed as March and the new league year nears. I, for one, think Smith would be a great addition to the Browns.
Follow me on Twitter @VincentFrankNFL
Get your fantasy sports fix over at eDraft where I am head sports editor.
Check out my articles on Bleacher Report where I am a featured columnist.